Flying Site
3512 Dunrobin Rd,
Woodlawn, ON,
45 27' 35" N,
76 03' 28" W
Members and Friends Can Upload Content after requesting
admission to our DropBox on Facebook
Field Location
Club Rules
Club News
Field Maintenance
Club Contacts
Selected Links
Local Hobby Shops
Local Model Clubs
Local Events
Wind Conditions Constance Bay
MAAC World
Club Photostream
Club Photo Archive
Member Page 2018
Members Page 2017
Trading Post
Bird's Eye View of Field
Winter Destination Fun Fly
Find a Flying Field
Seen at The Field Playlist
2018 Annual Club Picnic Pictures
Area RC Clubs
This week's Aviation Feature
JET POWER EVENT 2019
Movie 'Devotion' about Korean Conflict Heroes Jesse L Brown & Thomas J Hudner Jr Starts Shooting
'Devotion' is an upcoming movie about Jesse L Brown, the first African-American aviator of the US Navy. Shooting began this month, with rising talent J.D. Dillard ('Sleight') in the director's chair.
The production, costing in the region of $90 million, follows Brown as he develops a friendship with white pilot and wingman Thomas J Hudner Jr. Jonathan Majors stars as the pioneering pilot, with Glen Powell playing Hudner.
Majors starred in military saga 'Da 5 Bloods'. Powell, who introduced producers Black Label Media to 'Devotion' back in 2016, recently took to the air via the hotly-anticipated sequel 'Top Gun: Maverick'.
Brown and Hudner served together in Fighter Squadron 32, flying in the Korean War. Their lives were forever intertwined after a dramatic mountaintop incident with tragic consequences during the Battle of Chosin Reservoir, 1950.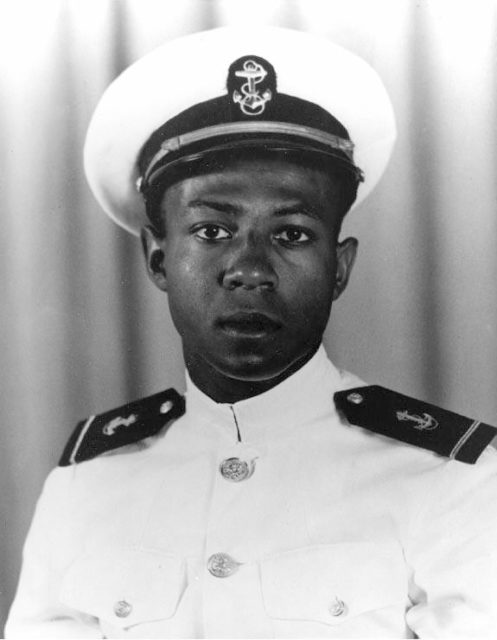 Dillard hopes to emphasize not only the tough side of war but the positivity of Brown's achievements and journey. Speaking to Deadline, he said the sky "was one of very few places where Jesse could fully be free".
The director hasn't just been parachuted in. Naval service runs in his blood, thanks to his aviator father. In fact, Dillard Sr has a reputation for pointing out errors in naval flicks. He'll join the 'Devotion' team as a consultant, according to Deadline.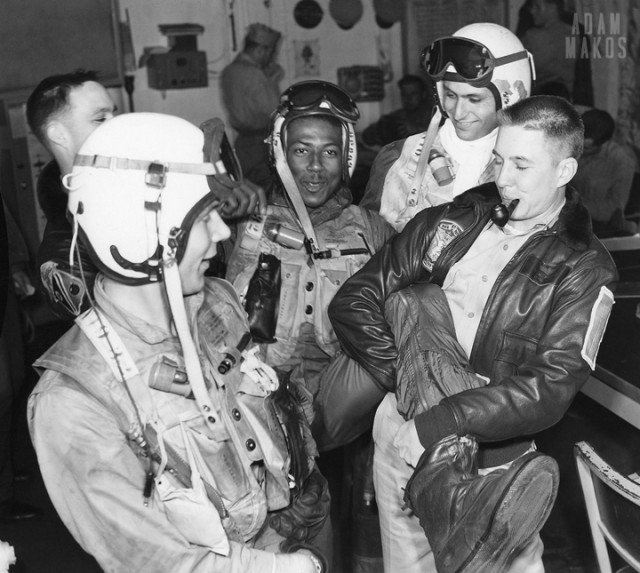 Dillard Sr entered the Navy several decades after Jesse L Brown. However, as Dillard notes: "the parallels were uncanny." If fate had dealt a different hand, the director might well have become a pilot himself. He applied for naval service as a young man.
Jake Crane and Jonathan Stewart's screenplay is based on the book of the same name by Adam Makos. Starting in Savannah, Georgia, the shoot will also travel to Washington State – doubling for Korea.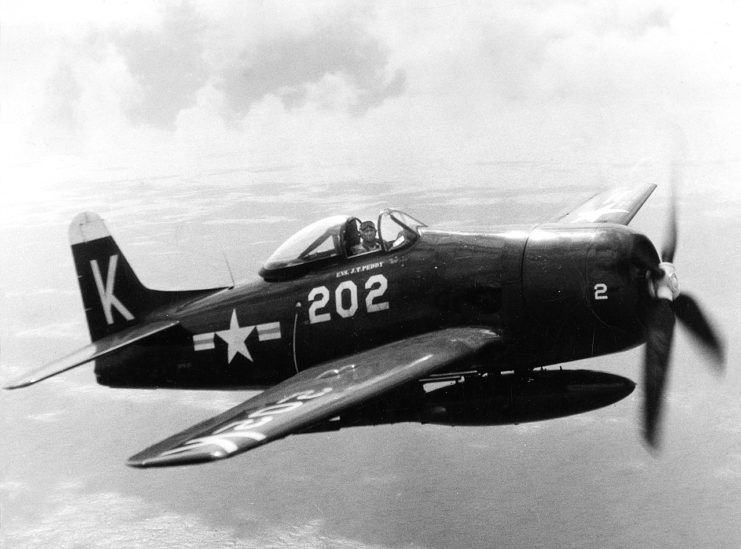 Black Label Media is made up of Molly Smith and Thad & Trent Luckinbill. STX and Sony are part-funding the picture with them.
Joining Majors and Powell is Serinda Swan ('Coroner'), who plays none other than big screen icon Elizabeth Taylor. How does Taylor wind up in the movie? In another report, Deadline reveal how an off duty Fighter Squadron 32 encountered the star at Cannes.
Thomas Sadoski ('John Wick') portrays pilot Richard L Cevoli. The highest profile signing for 'Devotion' is Joe Jonas, in his first dramatic role. Jonas plays Squadron member Marty Goode.
Reporting in January, Vulture writes he follows "in the grand tradition of former boy-banders starring in very serious war movies". Harry Styles in Christopher Nolan's 'Dunkirk' is an obvious comparison.
Original planes such as the classic Corsair have been found and spruced up for the production. An aspect that particularly interests Messerschmidt is Dillard's desire to use in-camera effects, rather than CGI-heavy sequences. The film adaptation of 'The Right Stuff' (1983) is one of the visual inspirations.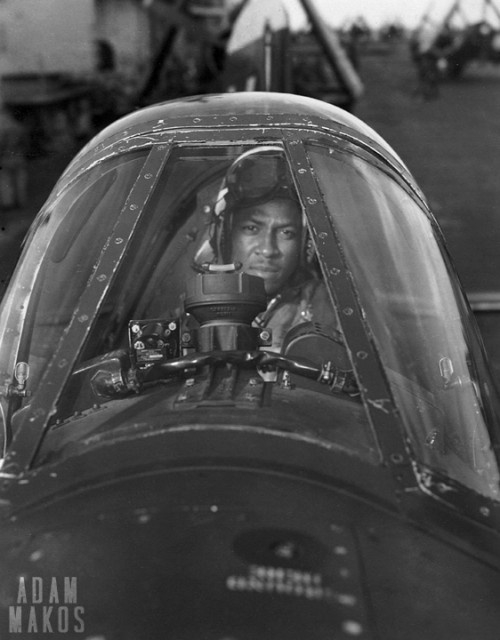 The new Red Komodo 6K camera gets the mother of all test flights for 'Devotion'. It can be positioned in various places on the aircraft, no doubt resulting in some incredible high-definition footage.
A combination of helicopters, drones and jetcams are amongst kit being used to capture the movie's dogfights.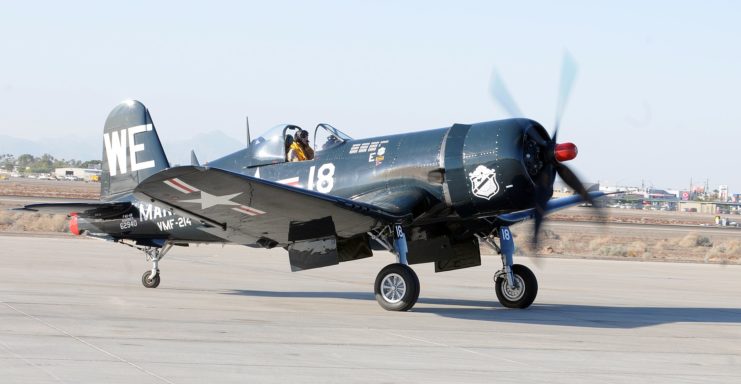 The Korean War's ambiguity will also be explored, according to Dillard. "The enemies were greyer," he told Deadline, "the morality was greyer."
Jesse L Brown came from an impoverished background and wouldn't take no for an answer when it came to the Navy. He faced prejudice and rose to the top of his field alone, though some, such as Hudner and superior Lt. j.g. Roland Christensen, were sympathetic.
Those who wish to avoid spoilers can look away now. Brown crashed and died on the mountain in 1950, despite Hudner's extraordinary efforts to rescue him. Hudner reluctantly returned without his friend. However, as the Navy Times writes, the Squadron gave Brown a final send off.
Republishing a 2010 article from Aviation History, they flew napalm to where Brown lay. "They made a wide circle, then draped Jesse's Corsair with a shroud of flames." The 7 planes started "rocking their wings in a final salute" before leaving their fallen comrade behind.
Brown was just 24, the first African-American naval officer to lose his life in the Korean War. He received a posthumous Distinguished Flying Cross. A frigate was named after him in 1972.
Hudner was awarded the conflict's first Navy Medal of Honor, amongst other decorations. He passed away in 2017, aged 93. Hudner worked with Adam Makos on 'Devotion'.
J.D. Dillard is headed beyond the clouds for his next project, a prospective entry in the 'Star Wars' franchise. Dillard has been closely associated with director J.J.Abrams for years, starting in the offices of Abrams' Bad Robot.
Another Article From Us: Iwo Jima Veteran Elwood "Woody" Hughes Passes at 95
Release details for 'Devotion' are under review due to the pandemic, with streaming deals already in place for a post-2021 world. All involved are hoping for a cinema release…